Question:
how to make gene cluster from RNA-Seq counts?
12 months ago by
Hi
I have several questions and I appreciate for answer :
1- I wanted to know how can I add cluster analysis like below image based on read count.
2- Should I run the code only for the genes with minimum number of reads (e.g rowSum(gene) > 10) or I should run it only for DEGs ?
Tnx.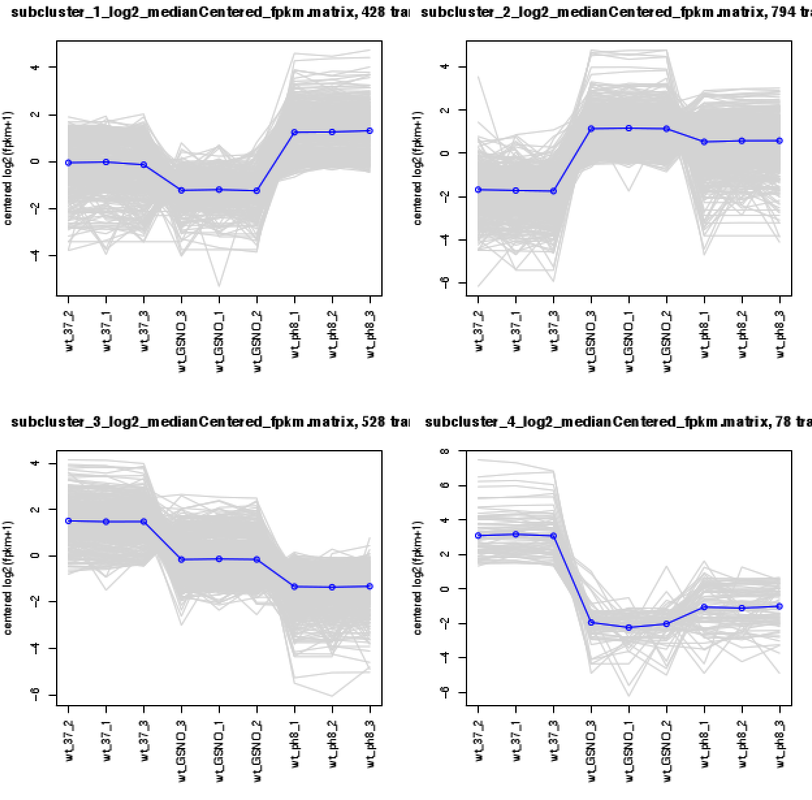 ADD COMMENT
•
link
•
modified 12 months ago by Michael Love ♦ 25k • written

12 months ago

by ahmad.moousavi • 0