@idoidobar-20950
Last seen 2.4 years ago
Hi There, Is there a way to color reads by their Read Group in AlignmentTrack in Gviz? It can either be in the stacked view or the coverage histogram (preferred). My data comes from a multi-sample BAM file, with Read Group information for each read.
I could achieve this in IGV (see right pane below)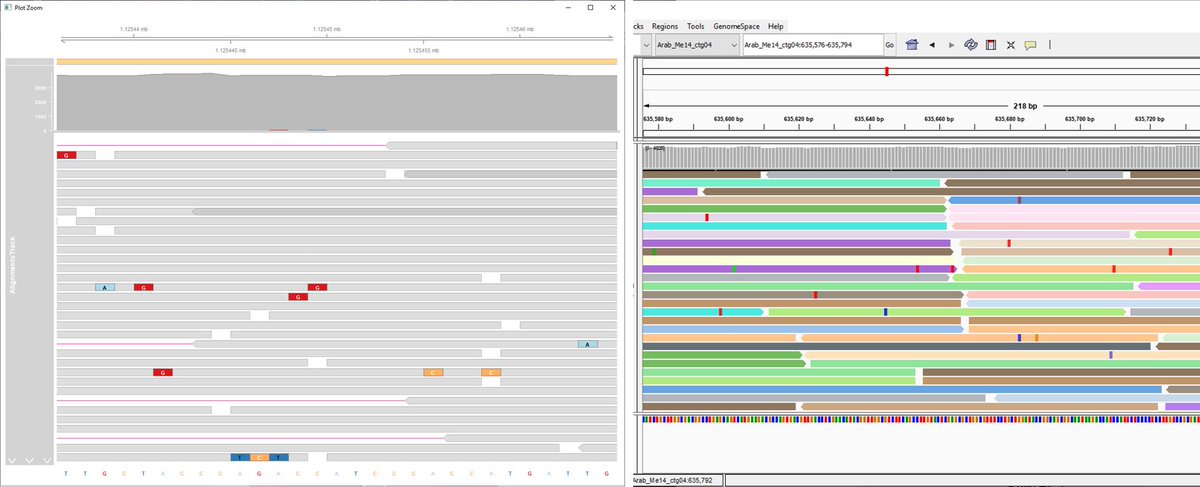 In addition, can I add the chromosome name somewhere on/next to the GenomeAxisTrack?
Many thanks, Ido